We are a small family owned business specializing in boiler room equipment sales.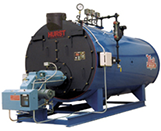 We provide mechanical engineers and contractors accurate information for design and layout of mechanical boiler systems. We also provide in-house startup and testing for all of the equipment that we represent. Something that other boiler representatives do not offer.


We are manufacturers representatives serving the state of Virginia and striving to provide the highest quality boiler room products.